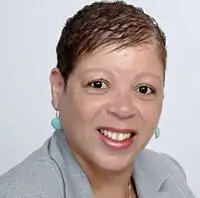 I am an African-American licensed mental health clinician. My areas of expertise include providing clinical therapy and couples counseling that helps you manage anger, anxiety, depression, or relationship conflicts. Together we do this by exploring your behaviors, feelings, thoughts, and environmental stressors that contribute to your current challenges as well as highlighting your strengths and new perspectives that enable you to see your life in a more inspiring and positive way.

Outside of and separate from counseling, I also provide coaching services to assist people who do not have a clinical need, but a desire and motivation to create positive change in their lives. Sometimes, it is necessary to carve out the time and space to focus on the creation of being and doing something different in one's life. Coaching can provide the means to do so. Whether it be a renewed sense of health in your relationship, a healthier lifestyle, a defined purpose, and/or meaning of who you are at this point in your life, you deserve to find it. Coaching provides the tools and means to do so. (Note: Coaching does not include any clinical or therapeutic practice. Should we determine that there is a need for therapy, you will be appropriately referred.)
I am so grateful and inspired to help individuals overcome barriers to achieve their maximum purpose in life. Although inspired to work with women, I also work with male clients. Men are the sons, fathers, husbands, and brothers of women and so provide significant and unique contributions to their lives.

I appreciate the affirmation of finding one's purpose and changing one's life for the better. My company, Come 2 Change®, provides coaching or counseling services aimed at helping you improve the way you handle your anger, anxiety, depression, marriage or relationship, or other areas you wish to change.
Please give me a call to discuss how I may assist you with your life change. Give therapy a try - - come to change.

Phone: 240.292.6127
Email: [email protected]
May your day be well,

Laurieann Frazier-Duarte, LCSW-C
Laurieann Frazier-Duarte
Owner and Therapist
Come 2 Change