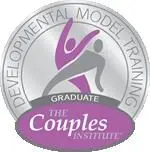 Are you the couple - -
Seeking to improve your communication and level of distress in relationships?
Wondering how you got here and where your relationship is headed?
Feeling stuck and unsure of what to do next?
Couples Counseling is your opportunity to resolve the unresolved; acquire clarity about how and why you contribute to conflict in your relationship; and explore how you should proceed to get the results you want. In counseling, you have the opportunity to customize your relationship and life in a healthy manner as only you as a couple perceive it to be. Explore and decide how you can begin to do the following:

Reaffirm your commitment to moving forward. Become clear about how you wish to move forward as a couple - - together or apart.
Rediscover. Explore and understand how you can begin to perceive yourselves and your relationship differently. Develop new behaviors and thoughts that enhance your ability to communicate, respond, understand, and relate to one another in ways that contribute to a healthier environment.
Renew your sense of being as a couple. Develop a new perspective by redefining what it means to be in a healthy relationship. Grab hold of your newfound perspectives regarding effective communication, hearing and understanding each other, and being with and caring for one another. In essence, at this stage you have reignited a new sense of peace and joy in your relationships.
Create the change you wish to be! Do the work to explore and reignite the loving relationship you deserve.
See further information available at my "contact me" page.
©2013 - 2023, Come 2 Change Counseling,® All Rights Reserved